About Westfield Medical
Westfield Medical is a successful UK manufacturer, specialising in the
manufacturing of single use sterilisation barrier systems.
We are the sole UK manufacturer of a comprehensive range of sterilisation products. We have been established for over 45 years, in which time we have proven to be a reliable supplier of high quality products of sterilisation pouches, reels, bags, wraps, tray liners, Humipak, count sheets, autoclave tape and Bowie & Dick + test packs.
All of our products are produced in a controlled manufacturing environment under BS EN ISO 9001:2015 and BS EN ISO 13485:2016 approved Quality Management System and meet all applicable European Standards. We are also an approved distributor of the Famos range of heat sealing machines, baskets, trays and packing tables.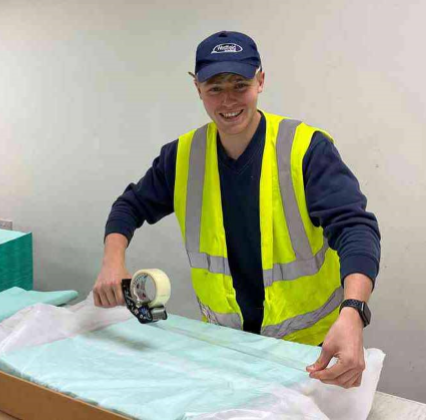 We have a worldwide distribution network across Europe, America, the Middle East and Far East and we are committed to meeting our customer needs by offering our standard product range or customised bespoke products.
Based in the South West of England, we are ideally situated for London Heathrow & Gatwick airport as well as being close to the M4 & M5 motorways.